Where Academic Excellence is the Norm
We're Here to Serve the Students of Montgomery, AL
At Better Than Average Tutoring, we provide innovative, data-oriented, academic support services that help our clients make advancements wherever they are in their academic journey. We help them make advancements by building confidence and shifting the focus from the pressure of performance to the love of learning.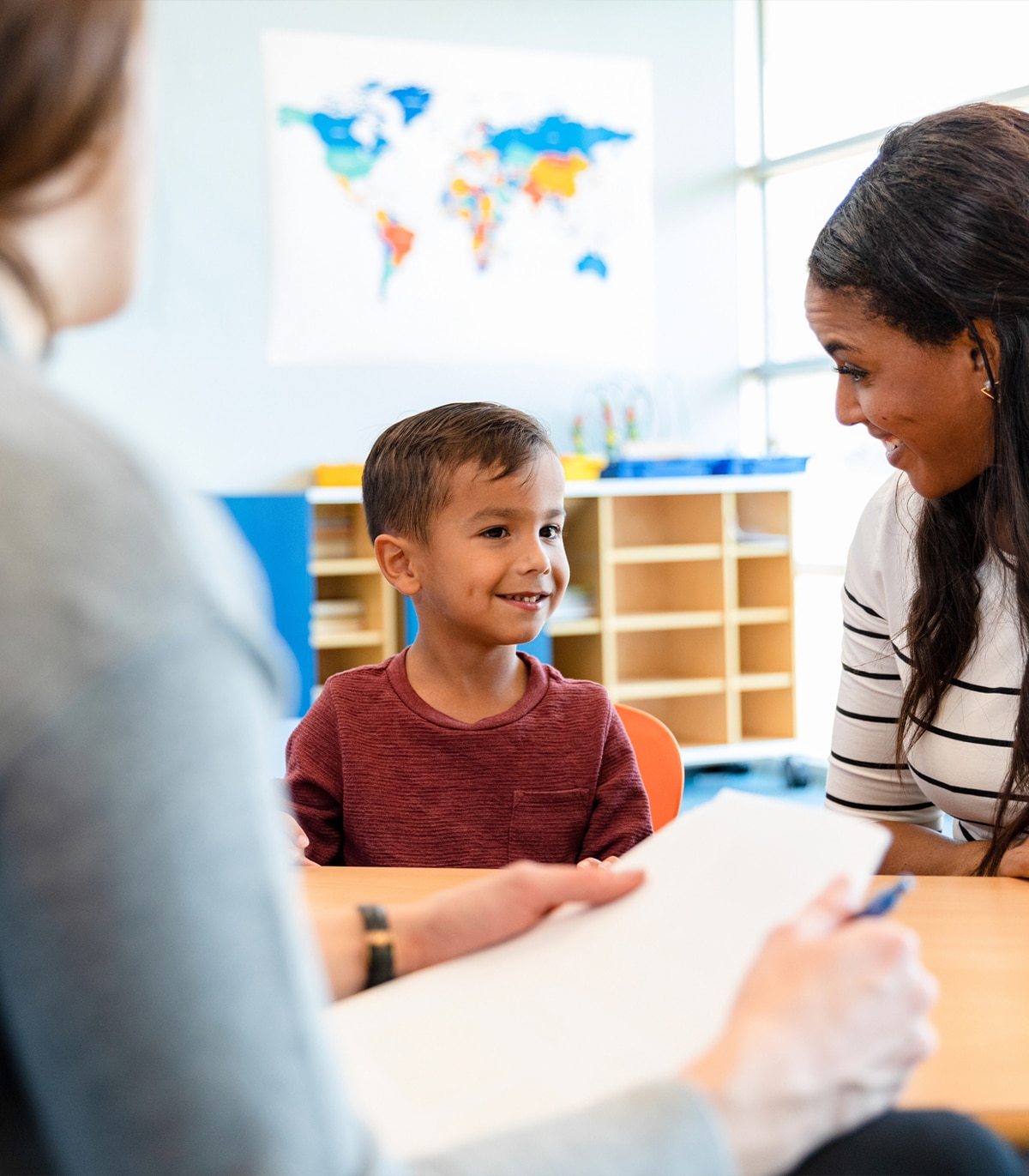 Trust
Acting with strong ethics is a priority for everyone at BTA. We understand that our clients are entrusting their children's futures and their own to our organization. Therefore, we strive to earn the trust and respect of our colleagues, our clients, and our community in everything we do.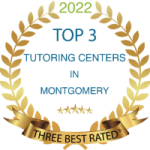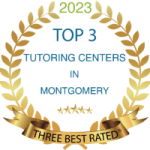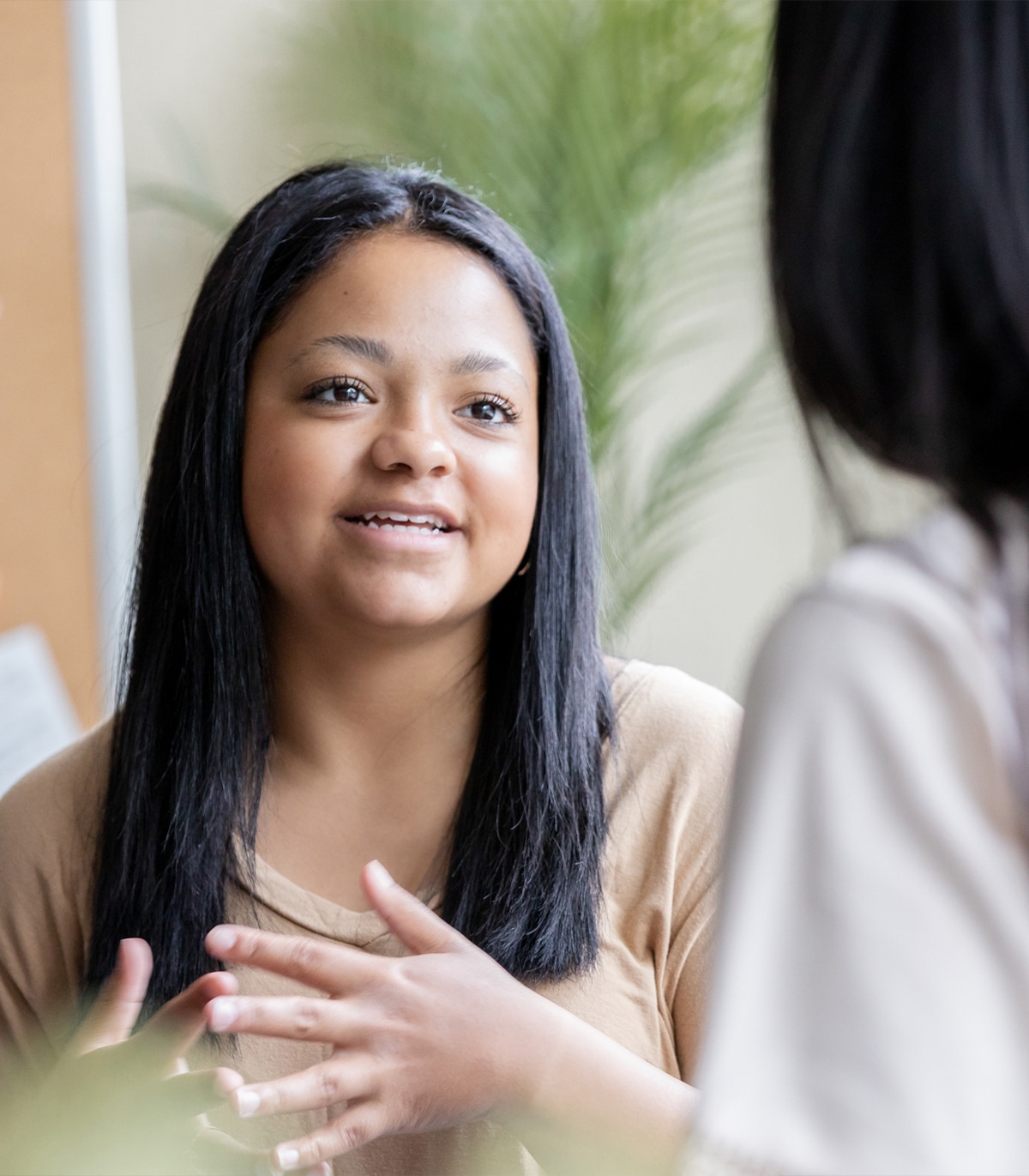 Transparency
It takes a village to raise up the next generation of thinkers and achievers. We're honored to be a part of your journey, which is why we will communicate frequently with all stakeholders involved in making decisions—from grandparents to legal guardians, parents to partners.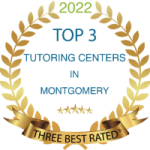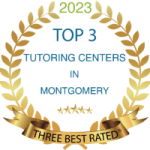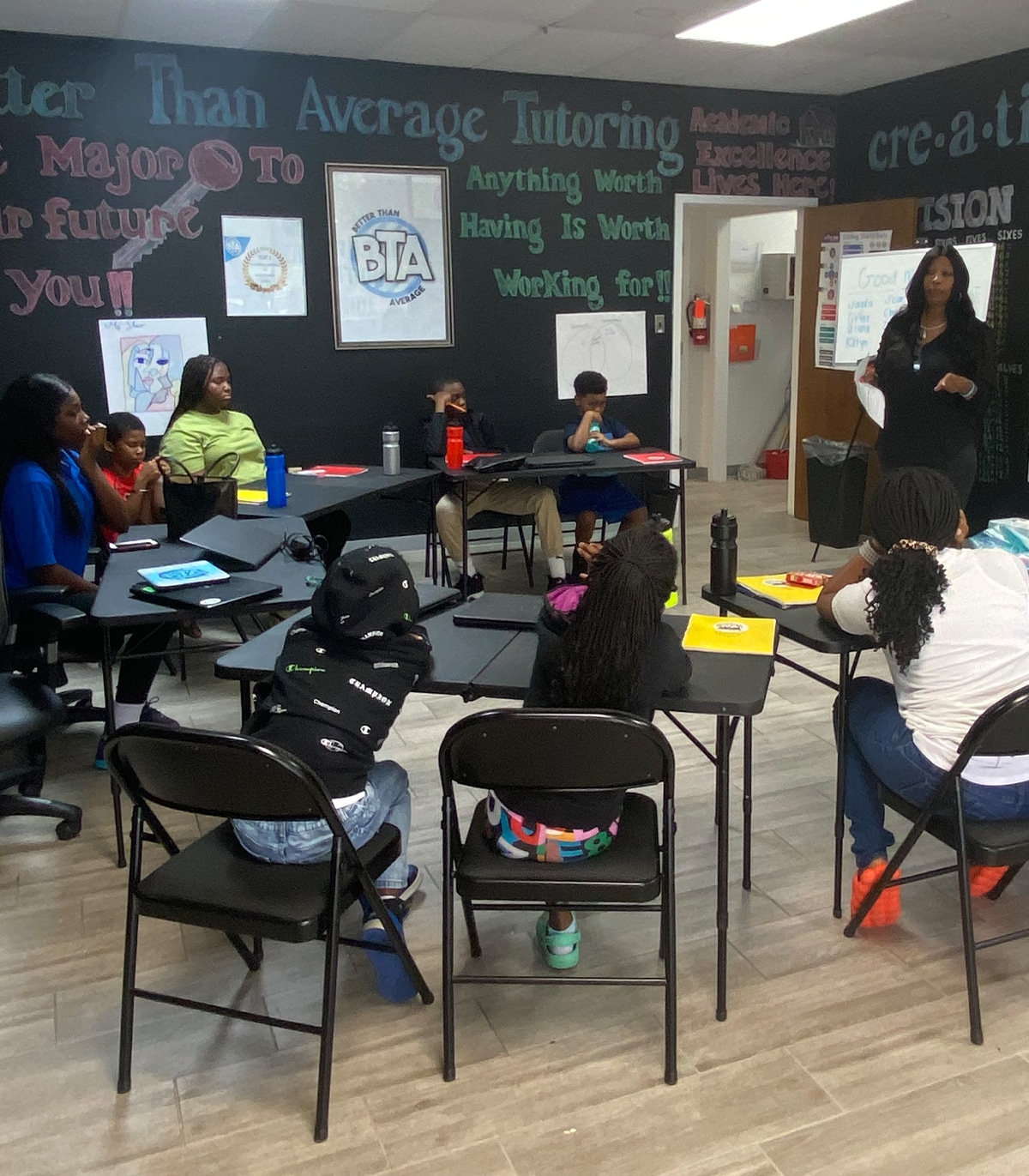 Positivity
Creating a great learning environment begins with staying true to the words we speak and the bonds we make. We work hard to create a haven that makes students feel safe, encouraged, and confident to explore the subject matter.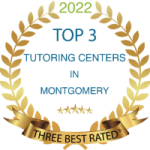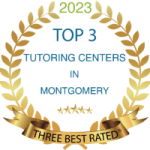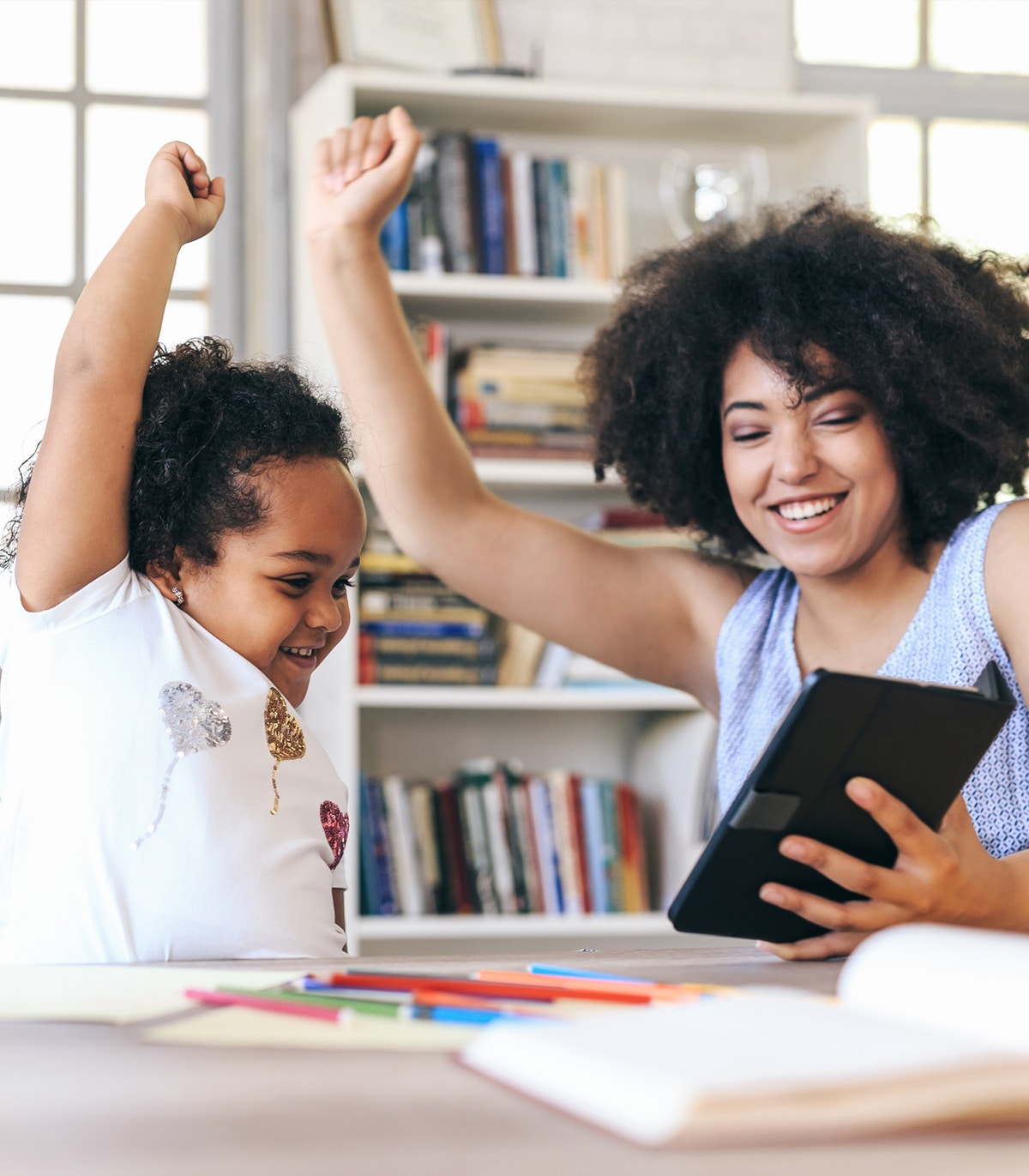 Accountability
We believe that accepting responsibility for your actions (and inactions) is the ultimate way to build trust and drive results. We're here to be true partners in your child's educational journey. We live by our principles to act as an example for our learners.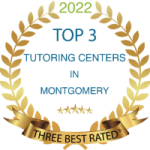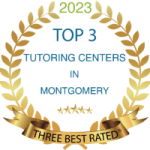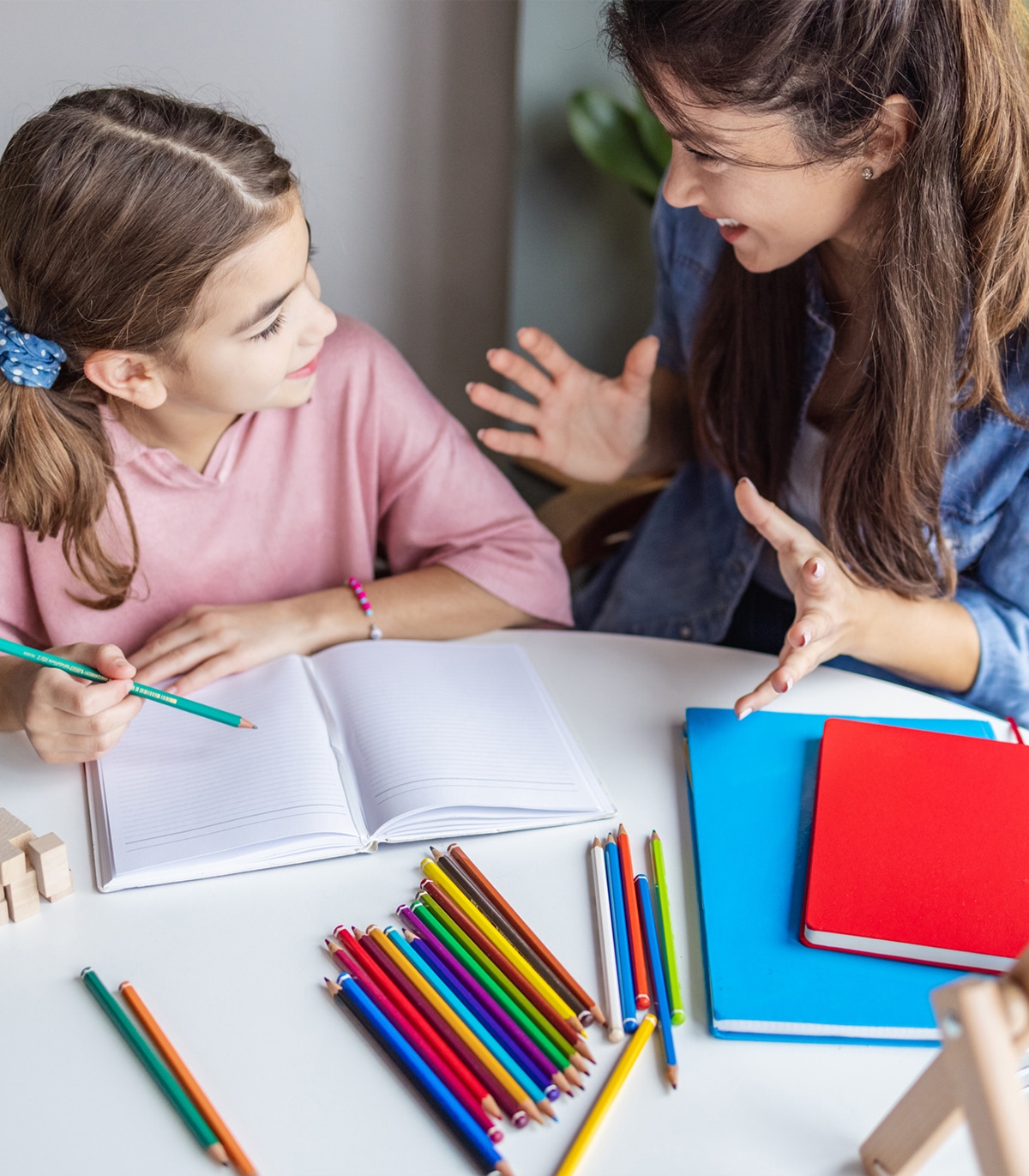 Empathy
Although the age, abilities, and walks of life of our students vary greatly, our mission for every student remains the same. Many of our tutors were once in our learners' shoes, so they're specially equipped to meet them where they are. At BTA, we believe that everyone can learn!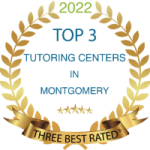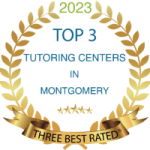 Fun
We exude great energy not just for the work itself, but also the people around us. That way, everyone can make their own way while being innovative and creative. Part of how we improve grades and test scores is shifting the focus from the pressure of performance to the love of learning.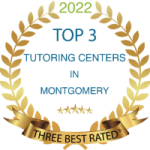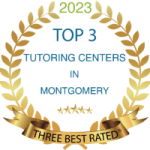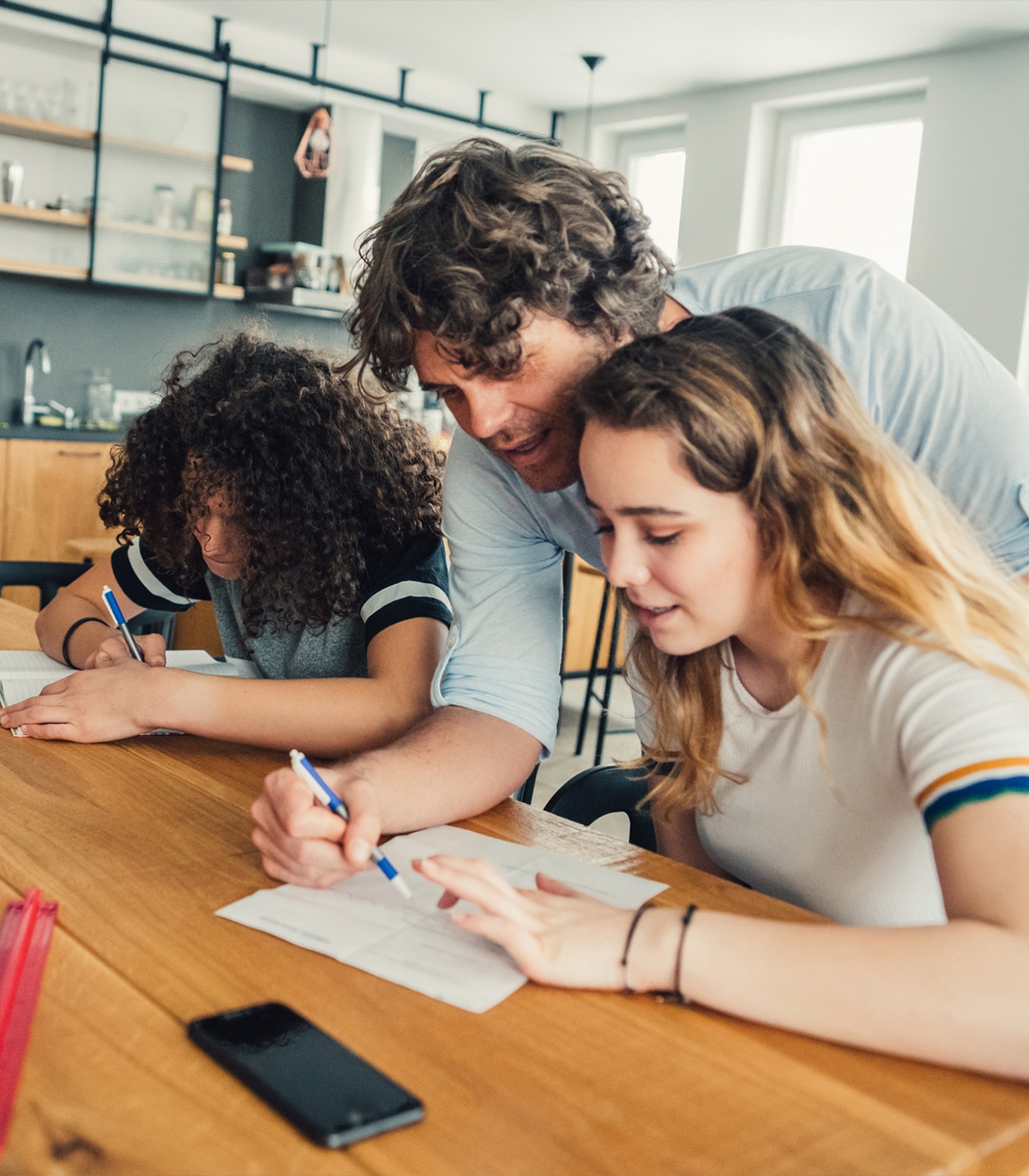 Integrity
We treat everyone with the common decency we all deserve and expect. Our golden rule is to treat others better than we want to be treated. Each student that we see, in person or virtually, is valued equally.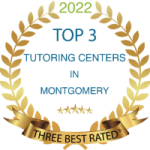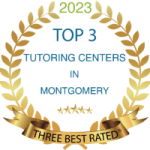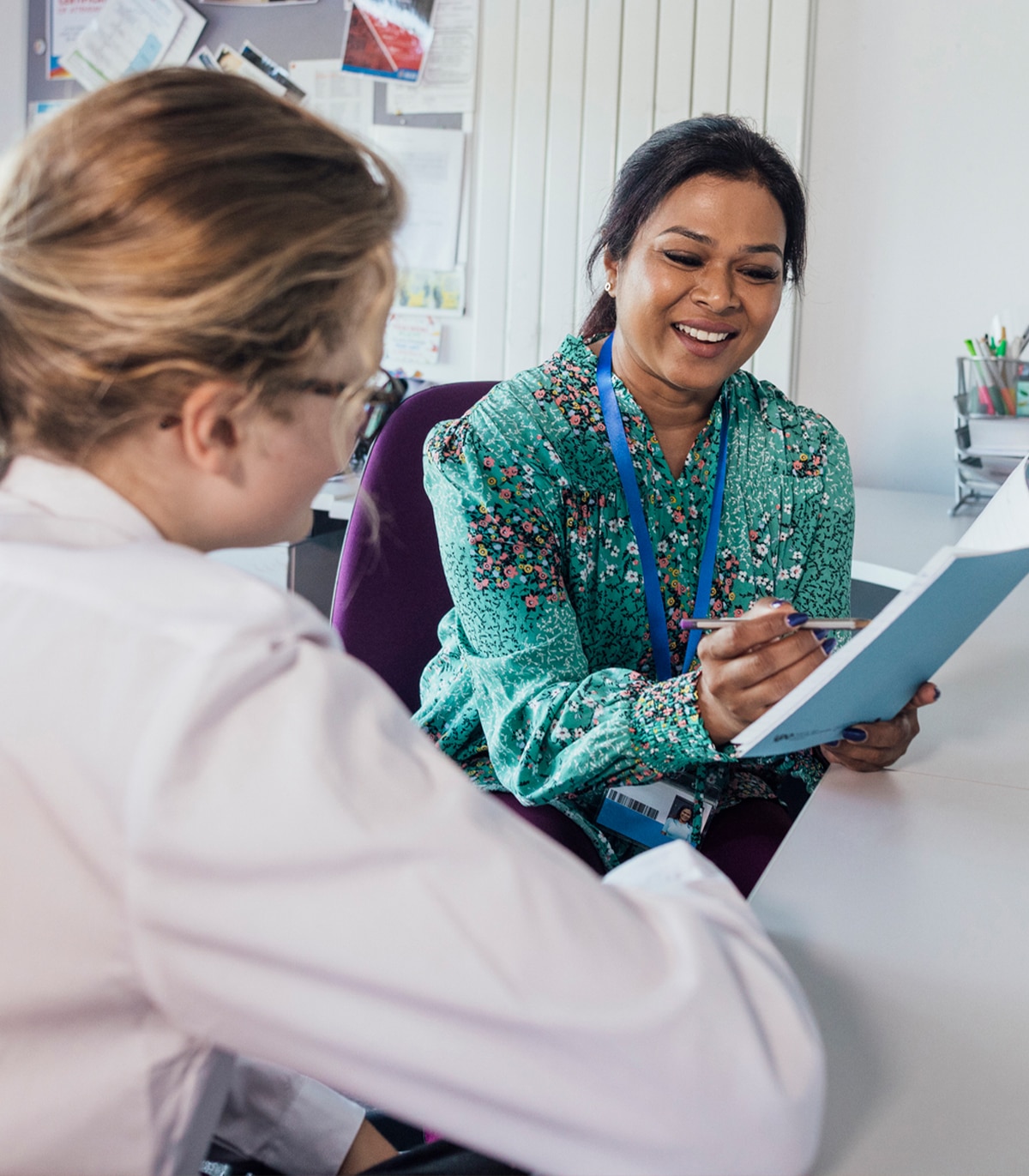 Organization
We will balance all tasks efficiently and effectively to make everything easier on parents and students alike. You'll never have to wonder where you or your child stand with our team. With frequent check-ins, progress tracking, and more, you'll always be in the know.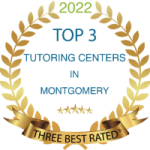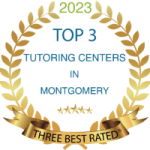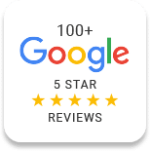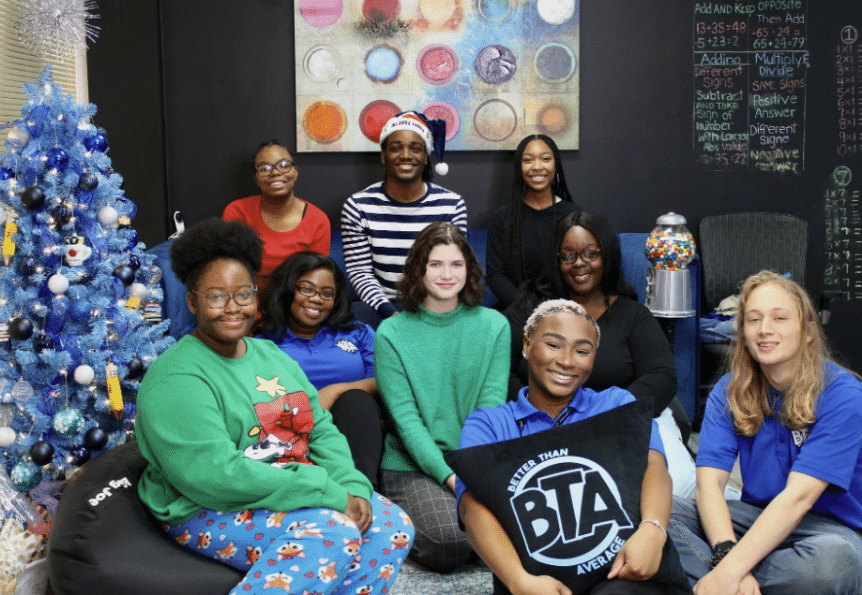 How We Meet the Needs of Learners in Montgomery
We support learners' success in a diverse range of academic fields, from Pre-K to college and beyond. Our peer tutors and staff are skilled at managing different learners, organizing creative and fun learning experiences, and promoting student success. We're the only tutoring agency in Alabama with 100+ 5-star Google Reviews, and we've been nominated as a 5-Star Top Tutoring Center by parents. We've also been voted a Top Tutoring Center in Montgomery multiple years in a row!
Our devoted team keeps track of our learner's development in different areas, recognizing their stepping stones and sharing their successes. We work closely with students, parents, teachers, and other tutors because we know how important collaboration is for learning and growth. Together, we can help each learner discover and embrace their true potential!
Our History
<! ========= Cool Timeline Free 2.7.1 =========>
Timeline
2019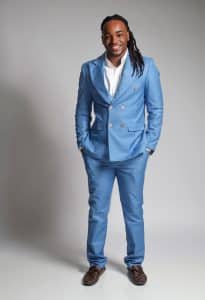 2019
LJ's Story: Starting in the 3rd grade at MacMillan International Baccalaureate Academy, LJ the CEO and Founder of Better Than Average helped students after school in their studies. Attending magnet school from Kindergarten through twelfth grade, LJ understands the importance of education and having support when it comes to academics.
During his eleventh-grade year at Brewbaker Technology Magnet High School after years of tutoring, LJ discovered his passion for helping others unlock their potential and embrace their inner confidence and decided to open Better Than Average to help more students with their studies. and. He thought that making learning fun and exciting would provide a great result for students and Better Than Average Tutoring was built off of this belief!
2020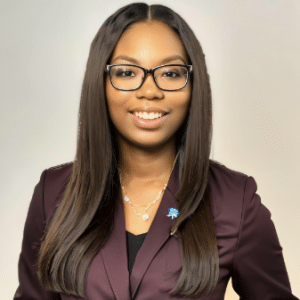 2019
Jireh's Story: Since opening day, Jireh Goldsmith has been a tutor at Better Than Average and has found it to be a very rewarding experience. She decided to become a part of BTA's learning family because she enjoys helping others reach their full academic potential–she loves anything school-related! Jireh is a magnet school graduate herself that has consistently earned a 4.25 GPA.
2020
2020
The pandemic started and Better Than Average Tutoring switched to virtual learning.
2021
2021
Better Than Average Tutoring purchased their first brick-and-mortar! Adopted new technology to house student records. Adopted assessment software to pinpoint student's specific needs so BTA tutors could use data to drive instruction. LJ hired his former High-School English Teacher as a Training and Development Manager. Local news recognizes LJ's efforts as a young-trailblazer in the education landscape of the Montgomery Community., City of Montgomery recognizes Better Than Average during National Black Busdiness Month.
2022
2022
Nominated as a Top Tutoring Center. Began Corporate partnerships with local childcare agencies to provide after-school tutoring and partnered with agencies for Computer Literacy training for employees.
2023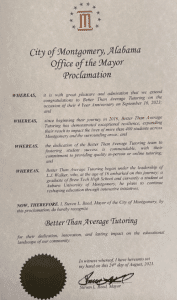 2023
Nominated as a Top Tutoring Center for the second consecutive year. Upgraded testing software to provide real-time data on student progression, accountability metrics to ensure students are working to get on track and stay ahead, and provide resources that clients can complete at home that will further drive student progression. Received an official proclamation from the Mayor recognizing our efforts to reshape education through innovative initiatives and the work we've done with hundreds of Montgomery students.
To date we've accomplished: 10,000+ Tutoring Sessions and 600,000 + logged tutoring time.
Academic Excellence Lives Here!
Become a Tutor.
Are you a Montgomery-local achiever interested in helping students unlock their true potential and gain confidence in school? We're always interested in hearing from eager math tutors, English tutors, reading tutors, and more. We also have administrative positions for those who are passionate about helping support students and tutors as they learn together. Explore our current positions and learn more about how to apply at Better Than Average Tutoring today!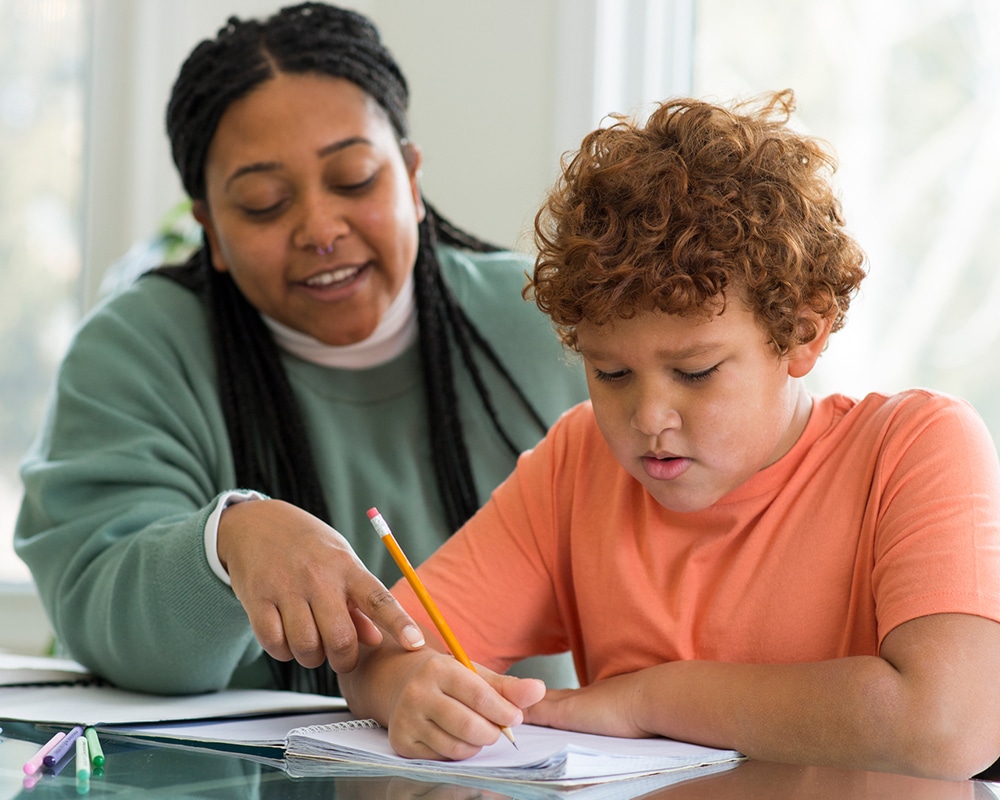 Contact Us
Is your child feeling lost or discouraged in school? Our peer tutors can help! We provide one-on-one support to help students master concepts and build confidence. We also celebrate students' achievements to help them stay motivated and on track. We're Alabama's only tutoring agency with over 100 5-star Google Reviews, and we've been named a Top 3 Tutoring Center in the Montgomery area multiple years in a row. Whether you meet us here in Montgomery or join us online, we look forward to helping your child succeed.
We also have services for adult learners! Ask about our GED help, ASVAB help, business skill workshops for local businesses, and more. We're always seeking new ways to help learners of any age in the Montgomery and Prattville areas accomplish their biggest goals. With Better Than Average Tutoring, everyone can learn! Get in touch today to get started or ask us any questions you may have.